If you bundle multiple services together you will get a discount!
Maryborough's Best Pest Control Services
Ivey's Carpet Cleaning & Pest Control offers pest control services in Maryborough, Hervey Bay, Tiaro and surrounding regions. We specialise in exterminating any unwanted pests.
By getting Ivey's to handle your pest control you will be able to avoid any DIY mistakes and the unwanted costs of your chemicals not working. Many insects require strong and specific chemicals in order to treat. As pest management professionals, we have the ability and qualifications to deliver effective results that are pet and human friendly.
Without proper treatment, pests will start to breed, affecting your family's health and potentially damaging the property. If you notice a problem and would like to get professional pest advice, contact Ivey's Carpet Cleaning and Pest Control today. We offer free quotes and advice get any pest problem under control.
Who do we provide pest control services to?
We provide pest control services to residential houses, commercial properties, schools and government properties. We make sure to exterminate any unwanted pests 100% guaranteed. We have over 20 years of experience in treating pests and termites. Our technicians are all qualified and hold a current pest control licence. When getting Ivey's Carpet Cleaning and Pest Control to handle your pest problems you can rest assured knowing the job will be done correctly. This includes our pre-purchase inspections which we work with a qualified builder to complete.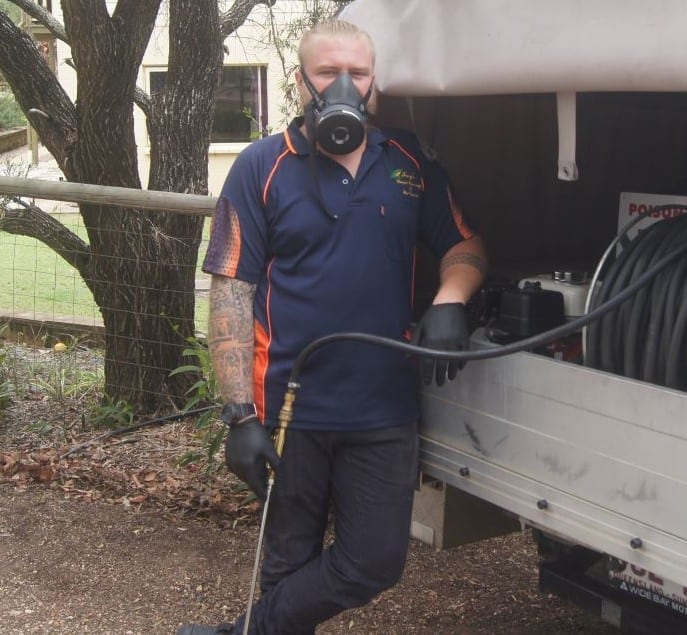 Residential Maryborough Exterminator
Your house should be a safe and healthy environment for you and your family. Pest problems can be dangerous and compromise this environment. Especially in Maryborough where the hotter climate makes breeding easier for many pests. Our domestic pest treatment services are affordable, pet and human friendly. The best way to ensure your house stays a safe environment is to have a treatment plan. This treatment plan involves having regular inspections and treatments, so you are never faced with a pest problem. Contact Ivey's Carpet Cleaning and Pest Control today for a free quote.
Commercial Pest Management
For businesses, regular pest extermination is extremely important. It allows your staff to remain safe at work while also avoiding your customers getting a poor first impression. As a family business we can guarantee you will always deal with the same team. We are able to schedule regular inspections and treatments for your work premises so you don't have to deal with a sudden influx of pest problems. As a business owner, having your pest control completely organised will allow you to stick to what you do best. If you are not yet a commercial pest management client in Maryborough contact Ivey's Carpet Cleaning and Pest Control today on 41224148.
Building and Pest Inspection
If you are buying a new home, it is essential the you organise a building and pest inspection. We work with a team of builders to ensure your booking process is as easy as possible. Simply contact Ivey's Carpet Cleaning and Pest Control today and we will organise your Maryborough building and pest inspection for you. To provide the best results we use all the latest technology in our inspections including thermal imaging technology. This technology allows us to identify termites when they may otherwise remain hidden. This gives us an accurate gauge of any internal damage and structural issues so that you don't get stuck in the trap of buying a damaged house.
Termite Control
Termites can cause serious internal or structural damage to your property if they are not dealt with swiftly. If you notice any termites or would like a termite inspection to ensure they are not on your property contact Ivey's Carpet Cleaning and Pest Control. We have over 20 years of experience dealing with termites and can set up termite barriers, treat for termites as well as identify termites even through walls with thermal imaging technology. This allows us to exterminate any termites quickly and effectively.
We Use The Latest Pest Control Equipment
The T3i is a high-end Termatrac radar, which emits low microwave emissions to locate and track termite and other insect activity through most wall materials. Through the use of this technology we can remove damaging processes from our inspections, ensuring the house stays in the condition in which it was left.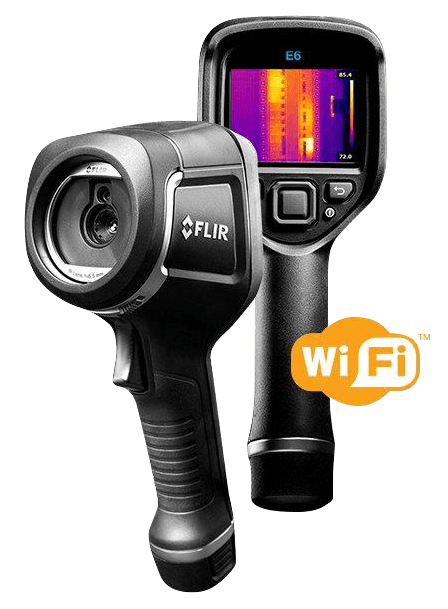 Thermal Imaging Camera
Thermal Imaging is a state-of-the-art inspection tool that is used with other standard inspection tools and techniques to provide a comprehensive property assessment. As the name suggests, Infrared Imaging is able to sense the temperature differential of the targeted surface. Termites are thus able to be detected as they are a highly temperature-dependent species which rely on their nest and body heat to create an environment of around 32 degrees Celsius. Any temperature variations present, whether that be in floors, ceilings, wall linings or concealed areas will become visible allowing for the Ivey's team to accurately gauge termite inhabitation without the use of invasive methods such as drilling. In addition to termite detection we also utilise Thermal Imaging for water detection in walls, floors, and ceilings.

Thermal Imaging is safe for humans, pets and plants as it emits no radiation and or chemical residue.
Testimonials
Don't believe us? Check out our reviews.
Warranty Guarantee
12 Month Warranty • Cockroaches – Excluding German Cockroaches
• Spiders – Excluding Non Webbing Spiders
• Silverfish
6 Month Warranty • Ants – Excluding External Ants
Maryborough Exterminator
Pet and human friendly, our pest control service is perfect for all homes or commercial properties. Our qualified staff are able to help with any pest control problem.