We walk on them, spill things on them, our children play on them and our pets sleep on them so it's no surprise that our carpets get dirty just like everything else. A lot of the time we may not necessarily realise when our carpets are looking like they need some love. Here are our top 4 signs that it's time to get your carpets professionally cleaned.
You're having problems with your allergies
Have your allergies started playing up out of the blue? Believe it or not your carpets may be to blame for this. Due to its porous nature carpet traps dirt, pollen, pet hair and many other allergens. Even with frequent vacuuming, the particles tend to settle down to the bottom of the carpet and become trapped, where the vacuum cannot reach. If you're carpets are giving you or your family the sniffles make sure to contact your local Fraser Coast carpet cleaners today.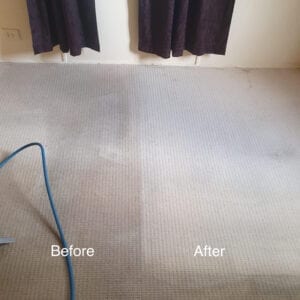 Your carpet is starting to smell
Probably the biggest giveaway of dirty carpets is the smell. If you're carpets are beginning to smell, it's very likely that smell is coming from trapped dirt and grime that has built up overtime. Smelly, dirty carpets can not only have an impact on your health but also on your wellbeing. No one wants to come home to smelly carpets! Thankfully this can be easily fixed by calling your local Fraser Coast carpet cleaners. At Ivey's Carpet Cleaning and Pest Control we offer a FREE deodorise with every carpet cleaning job to ensure your carpets are both looking and smelling like new.
Stains are starting to appear
If your carpets are getting stains in them you probably need to have them professionally cleaned. Over time, dirt and grime gets trapped in your carpets and if left too long, will cause stains. We are able to remove most stains, however if the stains are left for too long without cleaning they can become permanent. This makes them almost impossible to remove no matter what method we use.
Your carpet just doesn't look the way it used to
It can be hard to notice the colour change of your carpets over time especially when you see them every day. If you're carpets aren't looking the same colour they used to chances are they need a clean. It is recommended to have your carpets professionally cleaned every one to two years. This regular cleaning will increase the life of your carpets as well as the appearance. Carpets that a properly maintained can last up to 15 years in good condition.
If you're in need of a reliable carpet cleaner in the Fraser Coast area, contact Ivey's Carpet Cleaning and Pest Control today on (07) 4122 4148 for a free quote. Don't forget, we also offer a FREE deodorise with every carpet clean.